Experienced Family Lawyers in Denton County, TX
Serving Individuals & Families in Denton County,
Highland Village, Flower Mound, Lewisville & Carrollton
At North Texas Family Lawyers, our tenacious team of family law attorneys combines legal knowledge with creative strategies to bring stability and security to your situation. We understand that divorce and its related issues can take an emotional toll on everyone. We have the skills to assist you with care and compassion through this challenging time.
Our greatest priority is to protect your best interests when facing divorce and other family law matters. We understand that your decisions now can impact you for the rest of your life.
Get Unique Representation at A Premier Family Law Firm
No two divorces are the same. They are subject to individualized circumstances and people with unique needs and objectives. At North Texas Family Lawyers, we tailor our services to you. Our team is here to help you navigate the many changes that come with your circumstances. Does your case call for an aggressive lawyer with fierce courtroom skills? Or would your interests be better served by a lawyer noted for a gentle, diplomatic demeanor? We cover both and so much more.
Our team of lawyers provides clients with efficient and effective representation using extensive family law experience. One of our attorneys, Bill Neal, is Board Certified in Family Law by the Texas Board of Legal Specialization. We also have onboard a paralegal who is Board Certified in Family Law by the Texas Board of Legal Specialization. Board Certification is only granted to lawyers and paralegals who have "substantial, relevant experience" in their area of law, who have completed advanced legal education and have passed a rigorous exam. According to the Texas Board of Legal Specialization, these professional experts provide the highest quality of legal representation.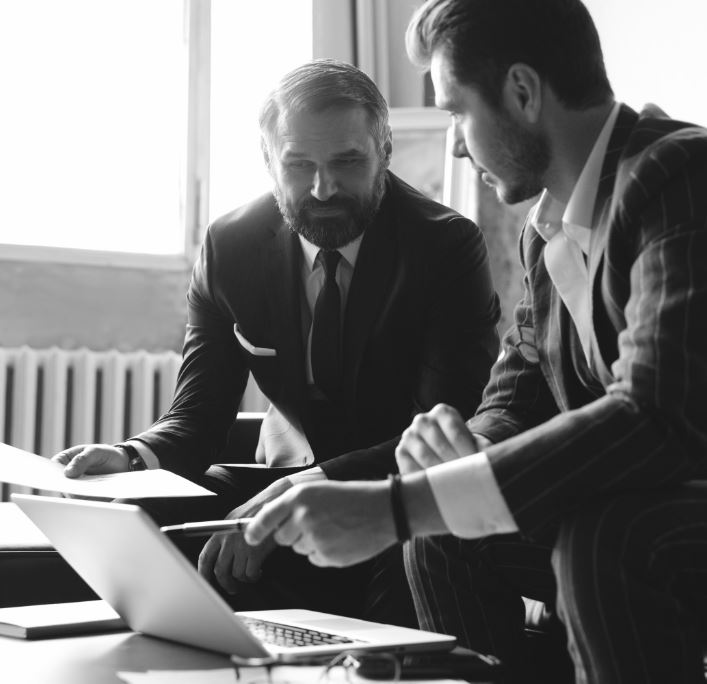 Our Denton County family law attorneys represent clients in a variety of family matters including uncontested, contested, same-sex, high net-worth, and collaborative divorce; child support; paternity; child custody; parenting plans; marital property division; marital agreements; grandparents' rights; adoption; and contested probate.
Our comprehensive services also include assistance with mental health issues related to divorce, international custody, multi-state custody and support litigation, and mediation/alternate dispute resolutions (ADR).
No matter how difficult or complex your divorce or family law matter may be, our capable team has the knowledge, experience, and resources to help you resolve it using the legal methods that will uniquely align with your needs and goals.
Testimonials
Read what Our Clients Have To Say
This law group is the best there is.

"I have used North Texas Family Lawyers for two complex divorces over the past decade and Bill Neal and his team are simply head and shoulders above the rest."

The case was handled in a thorough and professional manner.

"Our adoption case involved multiple filings and hearings, the case was handled in a thorough and professional manner."

Very helpful on guiding my divorce.

"Very helpful on guiding my divorce. Very patient and friendly."

Just let him do what he does best – fight for your best interests.

"If you're looking for a 'TOP GUN' hard working man that will not give up, this is the guy you want on your side."

North Texas Family Lawyers by far met all my expectations in a law firm.

"The entire staff is professional, courteous, and knowledgeable. They also did a great job of keeping all clients informed since some of us were out of state."
Frequently Asked Questions
When a couple divorces and a family-owned business is involved, the division of the business can go in one of several directions, and any number of issues may be disputed. For instance:

A judge may order that the business be divided equally.
A dispute may arise regarding the valuation of the business.
A spouse may attempt to obtain part ownership in the business.

The result of negotiations or litigation can greatly affect the assets of either party after the divorce is finalized. If you are divorcing and wish to protect your interests in a family-owned business, it is essential that you obtain qualified, knowledgeable and aggressive legal help.

At the Lewisville, Texas, North Texas Family Lawyers, we have represented spouses' interests in businesses for decades. We draw on our vast experience and work with our certified divorce financial planning expert to maximize clients' assets during the division of complex property. We can work effectively to maximize or minimize a cash pay out for a business, fight for your exclusive ownership of a business or otherwise protect your interests.

Was your business yours exclusively before your marriage? Did your spouse make only minor contributions to your business, or did you contribute heavily toward your spouse's business?

We have resolved cases in which businesses have been declared the sole possession of one spouse, and we have succeeded in limiting a spouse's payout to just the appreciated value of the business during the length of the marriage. We have worked with countless business owners and owners of professional practices and can work effectively to protect your interests. For more information, please contact a Lewisville business valuation lawyer at our firm.

Professional practices are subject to ownership division upon divorce in many instances. If you have worked hard to build a thriving practice, who can help ensure that the practice's value won't be inflated when property is allocated during divorce? And if your spouse owns a professional practice, which law firm has the experience and resources to ensure your interests are protected and your ownership share is maximized?

The family law and property division lawyers of North Texas Family Lawyers have handled hundreds of divorce cases involving the valuation of professional practices and the division of high-value property. We assist both licensed professionals and spouses in accurately appraising fair values for professional practices and licenses, and in fairly dividing marital property.

At North Texas Family Lawyers, we draw on decades of combined years of legal experience to answer key questions when determining the value of professional practices, including:

What factors contributed to the success of the practice?
Has the business appreciated?
What are the practice's tax obligations and debts?
What is the value of the business's real estate property and intellectual property?

Our extensive experience is complemented by input from our certified divorce financial planning expert, who was recently listed as "One of the Best Financial Planners in Dallas" and who has numerous credentials and licensures related to divorce and property division law. For more information, please contact our firm.

What Is the Value of Your Practice? How Do You Put a Value on a Career?

The valuation of professional practices is a critical part of your divorce. Without effective legal representation, professional practice owners may lose a significant portion of their business, and spouses of business owners may not receive their fair share.

To obtain the legal help you need to ensure a fair outcome regarding the valuation of a professional practice, contact the Lewisville, Texas, North Texas Family Lawyers. Few law firms in the Dallas area can match our:

Experience. Our six attorneys have decades of years of family law experience
Focus. Our firm practices family law exclusively, including wills, trusts, guardianship, probate and estate planning.
Credentials. Our team includes three attorneys who are Board Certified by the Texas Board of Legal Specialization in Family Law and two lawyers included on the Texas Super Lawyers lists. Also, our firm is AV-rated by Martindale Hubbell.
Creativity. We provide tailored solutions and provide legal assistance ranging from amicable negotiations to aggressive courtroom litigation.
Access to expertise. We work with a certified divorce financial planning expert who is highly skilled regarding the valuation of businesses and assets.

Professional practices involve more than office equipment and real property. We are skilled at determining the future value of professional licenses, intellectual property, client bases and more. For more information regarding valuing professional practices during divorce, please contact a Lewisville business valuation lawyer at our firm.

Many divorcing couples in Texas need qualified legal help when dividing mineral and oil revenues and potential mineral and oil revenues during a divorce. To protect your interests, mineral rights need to handled and addressed when dividing property.

At the Lewisville, Texas,we at North Texas Family Lawyers, have handled dozens of divorce cases involving mineral and drilling rights in Denton County, Dallas County, Collin County, Wise County, Tarrant County and other counties across Texas. We can provide knowledgeable legal counsel and aggressive legal representation in cases involving:

Land on which no oil or gas leasing has yet occurred
Land that is currently producing revenue/royalties for you and your spouse

Experienced Lewisville Mineral Rights Lawyers and Family Law Attorneys

Current and future drilling and mineral rights can be divided just like any other property. Our firm focuses on dividing high net worth property while saving families money, time and anguish.

Our attorney team has decades of family law experience and works with a certified divorce financial planning expert to safeguard your property rights. Additionally, we can work with an oil and gas specialist to ensure that your financial interests are maximized.

We are experienced in dividing initial mineral rights bonus payments and can work with your neighborhood if it worked together in leasing negotiations with an oil and gas firm. For more information, please contact our firm.

Though parental alienation was first identified as a syndrome within the psychiatric community more than 35 years ago, the public at large has only recently become aware of it. Clients of our firm used to express concerns regarding parental alienation only rarely. Now, parents regularly have questions and express concerns regarding it.

Generally speaking, parental alienation is a dynamic that usually occurs due to divorce or parental separation, in which a minor child expresses unjustified hatred or unreasonably strong dislike of one parent, making access by the rejected parent difficult or impossible. Though parental alienation is not an official or technical legal term, parental alienation can have legal repercussions.

Are you unable to visit your child due to possible parental alienation? Do you face a potential change in your child custody rights due to your child's unfathomable feelings toward you?

The Lewisville parental alienation lawyers North Texas Family Lawyers have decades of legal experience handling family, child custody and visitation disputes, including parental alienation. In addition, our team includes attorneys who are board-certified in family law and mediation.

Our experience and qualifications have resulted in hundreds of positive results and in recognition throughout the Texas legal community: Our team includes lawyers who have been selected for inclusion on Super Lawyers lists and who are Board Certified by the Texas Board of Legal Specialization in Family Law. Also, our firm is AV-rated by Martindale Hubbell. For more information regarding how our firm can assist you in resolving parental alienation challenges, please contact our firm.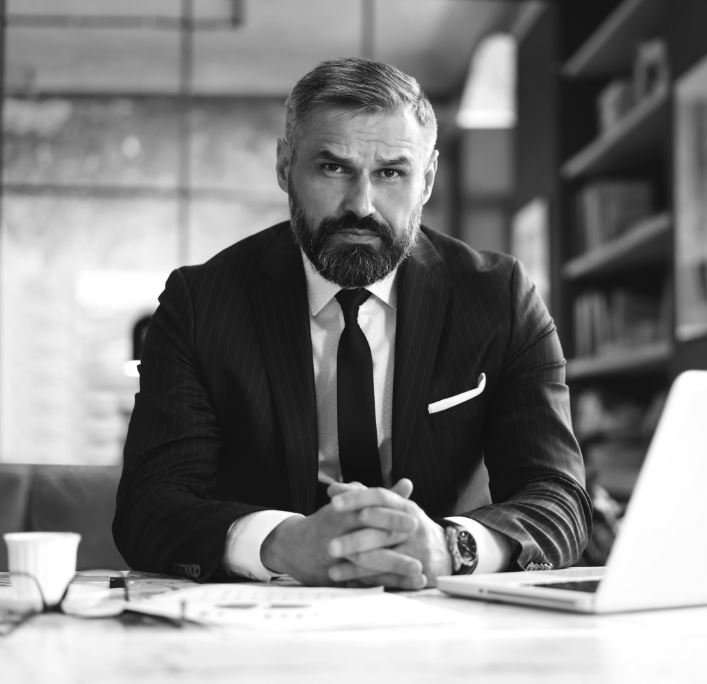 We know you have many choices when it comes to selecting a family lawyer.
At North Texas Family Lawyers, we offer the following:
Experts in family law through Board Certification by the Texas Board of Legal Specialization
Highly experienced attorneys and staff
Comprehensive services that cover life issues related to divorce and family law.
A team dedicated exclusively to issues related to the family; we do nothing else
An emphasis on genuine client care and service
Legal solutions tailored to your unique circumstances, needs, and goals
Reach out to us to schedule your consultation with a Denton County family law attorney at (972) 402-6367 or by sending us your contact details in our online request form.
CONTACT US
SCHEDULE A CONSULTATION TodaY